Whatsapp SMS Bomber
: In this Guide, We will show you
how to send spam text messages to someone
with
Whatsapp SMS Bomber app
. Whatsapp, From one of the most popular app for chat with friends, Relatives etc. Nowdays, Peoples are searching for prank their Friends. This Guide, is for fun & prank purposes only. please don't use this Guide for wrong Purposes.
Some peoples like pranks very much. so you
spy whatsapp messages/ whatsapp spying
& hang Whatsapp of your Friends. After you follow this guide, your friend will say you that whatsapp is crashing on his device.
Requirements for Crash your Friend's Whatsapp Account
• whatsapp bomber apk –
Download Now
• Android Device. Rooted or Not, Doesn't Matter.
• Whatsapp Installed
• Unknown Sources Enabled. For Enable Goto Phone's Settings, Goto "
Security
" & Tick on "
Unknown Sources
".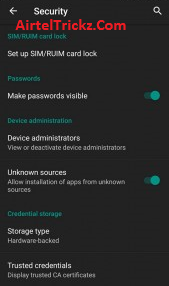 • Working Internet Connection.
How to Crash Friend's Whatsapp Account by Sending a Simple Message
> At First, Download from here –
whatsapp bomber apk
download (No Root Required)
> Then, Open The app & You Will See a Screen, Like Screenshot Below.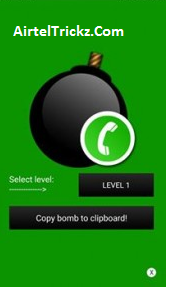 > Now, Select Bombing Level from 1 To 5 According to your Choice.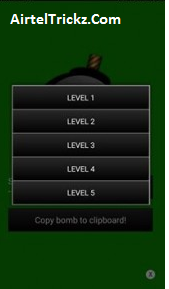 > As soon you choose level, Now click on Copy Bomb to Clipboard Button
> now, it will Copy full text & just send it as a message to victim ( Which person's whatsapp you want to crash)
> So after send message, ask your friends to read your chats. his whatsapp account will be crash.
Precautions While Using This Guide
- Don't Select Bigger level like 4 or 5 level if your phone is low end.
- it may also hang your whatsapp, so just send a message & after that clear chat history.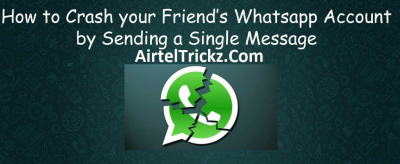 Some Cool Whatsapp Questions, Which Newbie Peoples May As
k
Q1) Can i read someones whatsapp messages online ?
A) No. You can't read someone's Whatsapp messages from any site.
Q2) Is It's Possible to Hacking a whatsapp account / hack someone whatsapp ?
A) It's Not Possible yet, & also i haven't found any app like Whatsapp phishing etc.