Today's i am posting a new configuration file which is made by me and 100% working. And I'm uploaded some configuration file which is actually UDP config. Or for UDP Port but it can works on NMD VPN means to say that configuration file is NMD VPN supported. No need to buy PD-Proxy Premium account and no need to completing surveys to get PD-Proxy premium account, I know some MC F**kers admins posting PD-Proxy premium accounts in survey and also when you complete the surveys you'll get invalid username/password.
Ok I'm not going to talk in brief about them just informing you that don't waste your time in surveys just contact us to get any type of information. Now come to the point and sharing with you all a new configuration which can support NMD VPN as well as Ram VPN smoothly without any issues. This time, generally
49200, 49201 and 53
ports are open in maximum state. So i have decided to post unlimited configuration files of above port. This configuration files only for PC USERS. So friends enjoy with this post and share this post for other friends.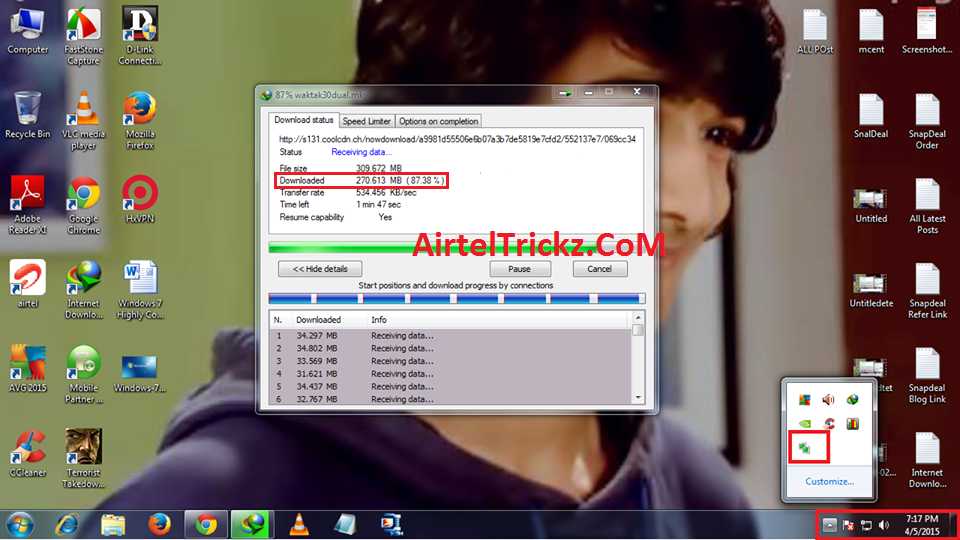 Requirement for this Trick
1. Operator Sim card must be 3G Enabled
2. Maintain main balance of Rs. 0, Data Pack Required if you don't want to cap your 3g speed.
3. Apn: depend on operator
4. Speed Up to More than 500 KBps. In 7.2 Mbps Modem
How To Use This Trick :
For PC Users :
1. First Install NMD VPN. If Already Installed Then Skip This Step.
2. If You Don't Have NMD VPN Then Download It From -
Click Here to Download Nmdvpn.
3. Now Copy All Config Files And Paste Them Into VPN Configs Directory Of NMD VPN (C:\Program Files\NMDVPN\config)
4. Now Connect Your Internet And Then - Right Click On NMD VPN Icon In Desktop And Run as Admin.
5. After That - From System Tray Icon Connect Your Net With Your Config. You Get Connect. Enjoy