If you want to create Fake Whatsapp Conversations, then you are at right place, I will guide you about how can you create Fake Whatsapp conversations for prank with your friends easily. We all like to prank our friends, playing with friends in a different way is a great fun. All of us enjoy to make fool of our friend. You must be also looking to find a way to make fool of your friend. Whatsapp Tricks are much more trending these days, so we are sharing lots of tricks of Whatsapp which you can use in your phone, and get most out from your Whatsapp.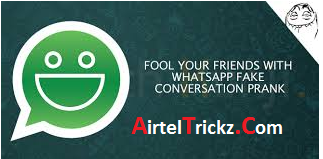 How to generate Fake WhatsApp Conversation (Chat) Screenshot?
In this post we are going to show you that how can you create fake WhatsApp conversation to prank your friend, checkout Step by step tutorial now from below for generate Fake whatsapp conversation with fake whatsapp conversation app easily under 2 minutes, here we go –
→ First of all download this very small apk #Whatsaid from here (fake whatsapp conversation apk) –
Download Whatsaid
→ Now go to your phone's
setting>security
and click on "
allow installing from unknown sources
".
→ Now install the downloaded apk normally in your device.
→ After installing the Whatsaid ,open it from app drawer.
It will look like this.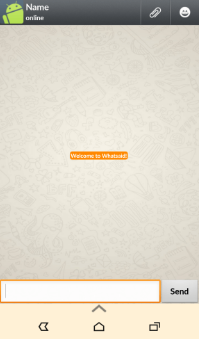 → Now you can start creating a fake chat for WhatsApp to prank your friend, follow this step 2 to know more –
Step 2
→ Start Editing the chat now .
→ Click on the
name
to edit the name, Put any of your friend's name whom you want to prank.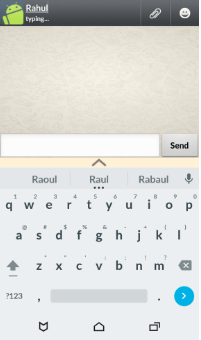 → Now create any kind of fake chat by which you can play with your friend.
Once you're done creating a fake chat , save the fake chat screen shot to your gallery.
Now you can show this fake chat image to your to many of your friends to make them fool.
You can create many kind of fake conversions to prank your friends, here are few suggestions from us :-
→ Create a fake chat with the name of the girl of your class/college to show your friends that you are chatting with her. This will make them jealous :p
→ You can create a chat of conversation between you and your friend to show it to different people..
And there are many more different kind of topics on which you can create fake conversions to play some tricks with your beloved friends.
Note –
This trick is Made for Fun Purposes only, Please don't use this trick for illegal purposes.
Conclusion
So this is how you can create a fake WhatsApp conversation to prank your friends. There are several apps available to create fake chat for WhatsApp but we showed you the best one so that you can easily create a fake chat for WhatsApp. Keep visiting here for get more cool stuffs like fake whatsapp conversation maker.