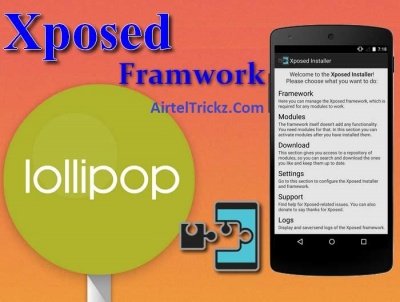 The Xposed Framework received an update this past weekend that has resolved many outstanding issues on Lollipop. This newer version (Alpha 3) fixes many under-the-hood issues, but changes that affect the end user are also present. The developer has now added official support for x86 processors and 64-bit ARM devices, so the vast majority of phones and tablets running Android 5.0-5.0.2 can now use Xposed.
But now after the hard work from the developer "rovo89", Xposed Framework has finally available for Android Lollipop.
Xposed for Lollipop update is still an alpha version so keep that in mind you might run in some bugs, unfortunately it is not working for all Android devices yet, ARMv7+ devices only except Samsung TouchWiz ROM.
If you don't know what is "Xposed" its the best tool for rooted android devices ever which brings tons of customization and tweaks to the stock or custom ROM of your device, its the "Cydia" of Android OS
.
The installation of Xposed Framework on Lollipop is different than KitKat because it requires flashing a zip file via custom recovery, In this post we will show you how to install Xposed for Android Lollipop 5.0 for your device.
Requirements :
• Rooted Android device running on Android 5.0 Lollipop with custom recovery installed.
• "XposedInstaller_3.0-alpha2.apk"
APP
to manage installed modules.
• Flashable "xposed-arm-20150430.zip"
FILE
to install the framework manually.
• In case of this process corrupt your files please take a backup of your data.
Instructions :
• Download the required app and file to your device eg:
download folder
.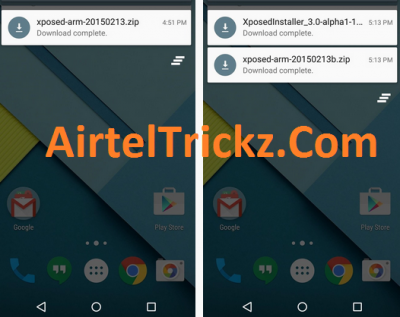 • Install XposedInstaller_3.0-alpha1.apk app.
• Reboot your device to recovery mode eg:
TWRP recovery
.
• Tap "
Install
" option then browse the zip file to install it.
• Once you find the zip file "
xposed-arm-20150213b.zip
" click it.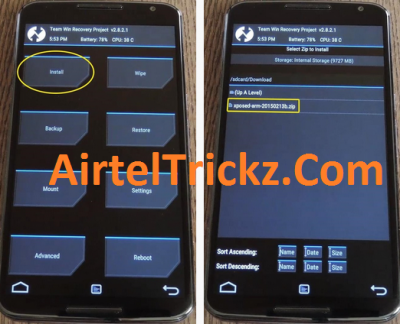 • After that, just swipe the slider at the bottom of the screen to install the Framework, and when that's finished, tap "
Reboot System
."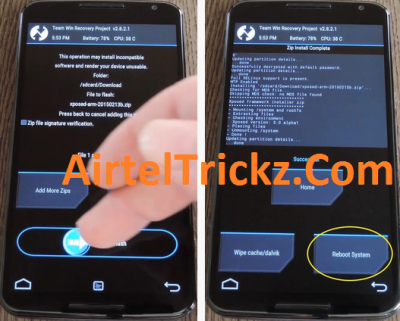 • Your device will take longer than normal to boot up here. This is because the Xposed Framework ZIP had to clear away some library files, which will need to be restored.
Expect this process to take at least 10 minutes
.
– However we post this guide for installing Xposed for Android Lollipop and its working fine for us without any problem but its recommended for newbies to wait until Xposed has been tested enough.
– If you can't wait, you can use our guide at your own risk.
Enjoy Xposed on your Android device which running Android 5.0 Lollipop :)
•
Warning:
This is working only on Android 5.0 Lollipop, it does NOT work on Android 5.1.
How to check if your device is ARMv7+ or not :
• Install "Terminal Emulator for Android"
APP
from play store
• Open the app and type the following cmd
getprop ro.product.cpu.abi
• and hit enter

• If you see
armeabi-v7x
that's mean the Xposed will work if not, please don't try it or you will soft-brick your Android device.